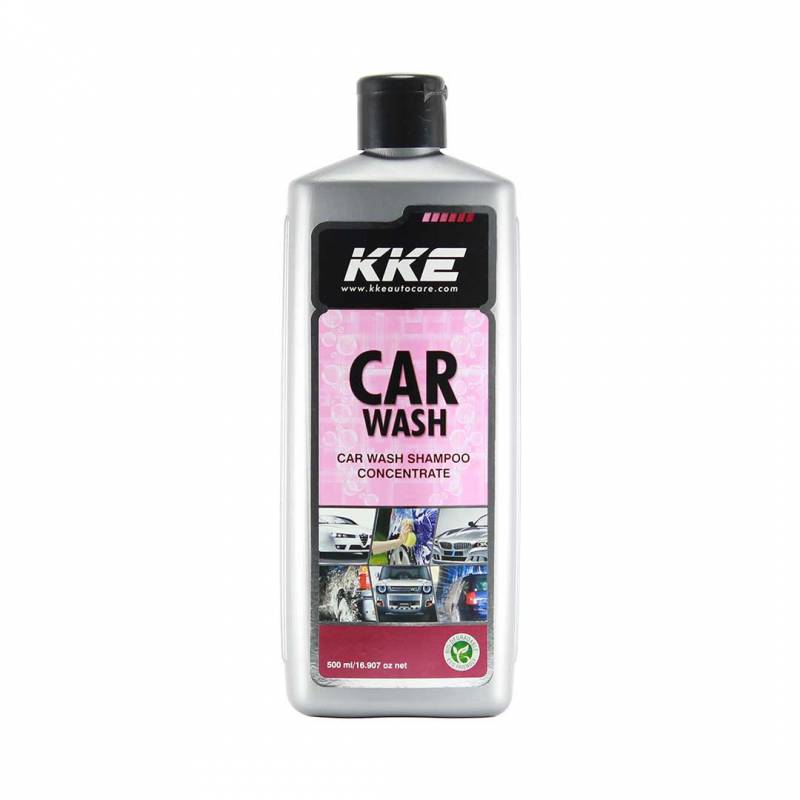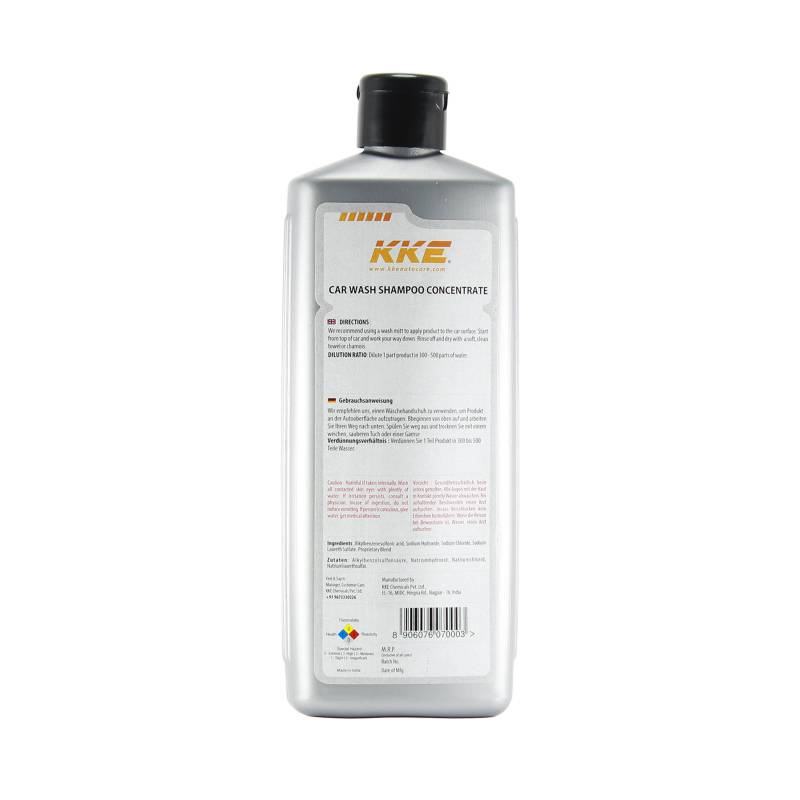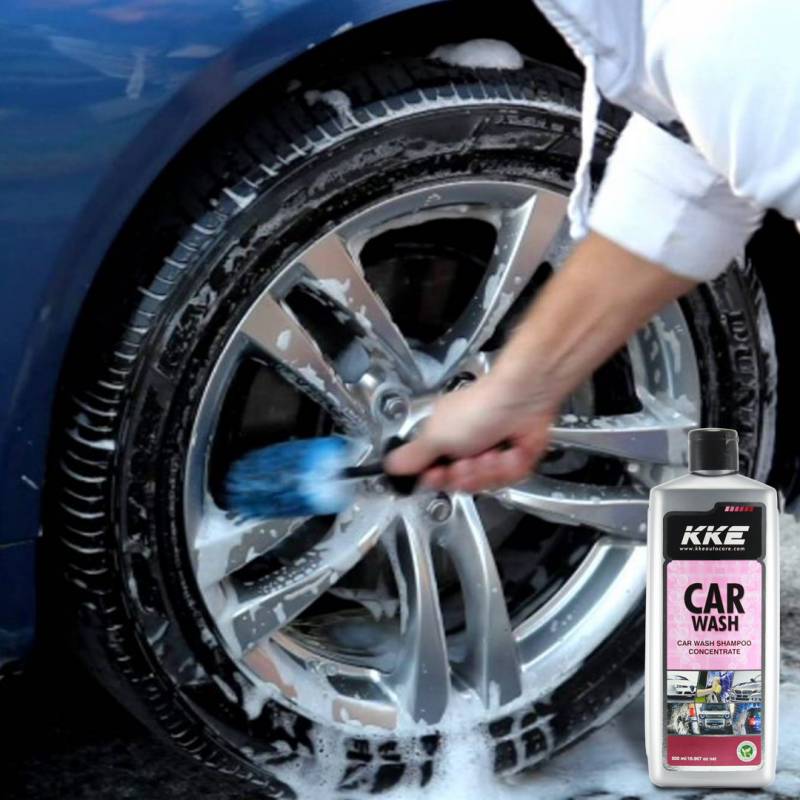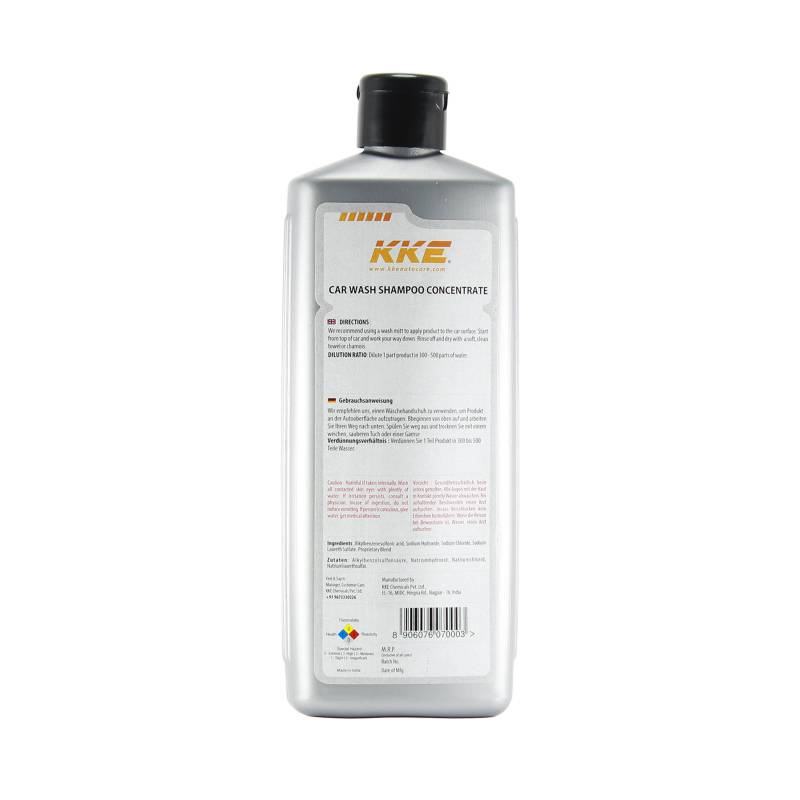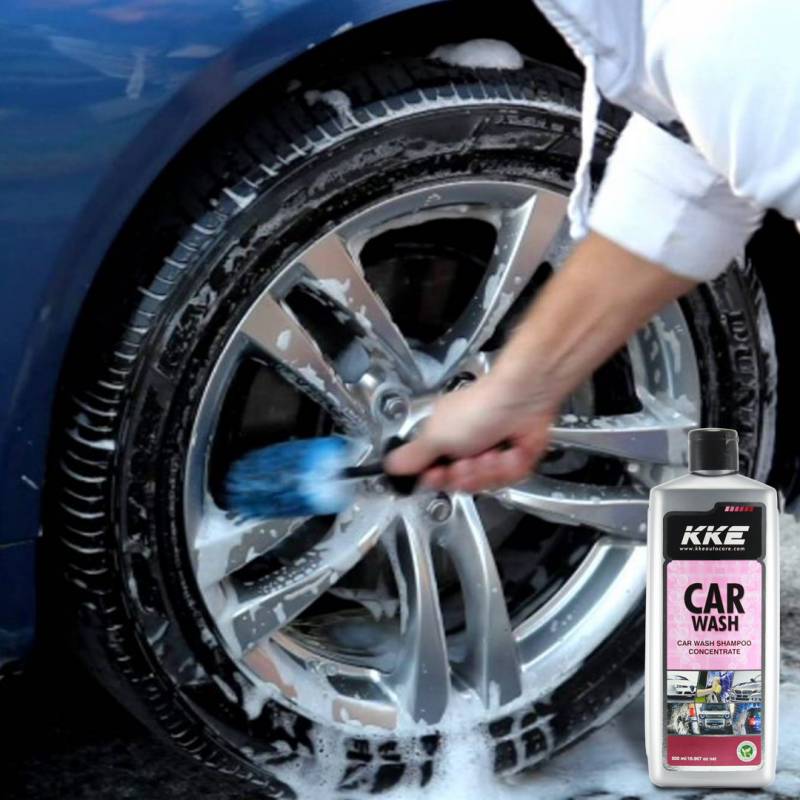 ---
Car Wash Shampoo Concentrate
KKE Car Wash Shampoo is a Super Concentrate and is an innovation in liquid cleaning soap that is best in its class. Its rich composition makes it super-concentrated and thick, providing maximum lather even with the smallest amount of usage. This is a high-foaming car soap that easily washes away all traces of grime, dirt, and road film with just a few strokes, bringing out your car's true colors. KKE Car Wash Shampoo is the best option for cars that need to be washed. Just remember it may ook gentle, but it definitely is tough.
KKE Car Wash gives one the optimum cleaning power, without removing the base wax. KKE Car Wash Shampoo is the best car wash shampoo and has a very good foaming action.

KKE Car Wash Shampoo is primarily a car cleaning product that can be used with a foamer too. Many times used out of a bucket but still works wonders and gives good results even in a manual wash. The three aspects that have to be looked for is :
Firstly, the ability to wash.
Secondly, the foam building capacity for a good spread and
Lastly the ease of washing or rinsing the shampoo off.
The ease of washing is so simple that any person can get an efficient result after using it.
Car Cleaning Procedure
Before getting to the use of shampoo the first step in washing your vehicle is to rinse off the dust and grime carefully.
Use about 10 - 20 ml for half a bucket water. Agitate to get a good lather.
Use a wash mitt to remove road grime. A light pressure wash of the vehicle is ideal or a good rinse if it is a manual wash. A top to downwash is recommended so that one is removing all the dirt from the top of the vehicle to the ground.
Rinse to remove any Shampoo residue from the car surface.
The final step of washing a car is to dry it without any water stain.
KKE Car wash is a Super concentrate that needs to to be diluted before application in a prescribed form for safe cleaning of the surface of the vehicle which will reduce surface friction and takes care of micro scuffing. This pH balanced soap is ideal for effective cleaning without damaging the freshly waxed or coated vehicle. Rinses without a hitch without any residue left behind as a patch when fully dry.
It is not only safe for your vehicle but KKE Car Wash is designed to be safe on your sensitive skin too. This shampoo is 100% Biodegradable hence one is not harming the environment while cleaning your vehicle.
Dilution: Dilute 1 part product in 300-500 parts of water.
---
Frequently Asked Questions
What is pH Neutral?
Liquids can either be Acidic or Basic. Acidic Liquids have their pH value less than 7, while basic liquids have a pH greater than 7.
KKE Car Wash shampoo is neither Acidic nor Basic. The special formulation is designed to have a pH of 7 which is the pH of regular water.
Can this Shampoo be used on Cars with Vinyl wrap?
Yes, it can be used on Vinyl Wraps as well. Infact this shampoo can be used to apply the Vinyl Wraps. This is pH Neutral Shampoo, hence safe.
---