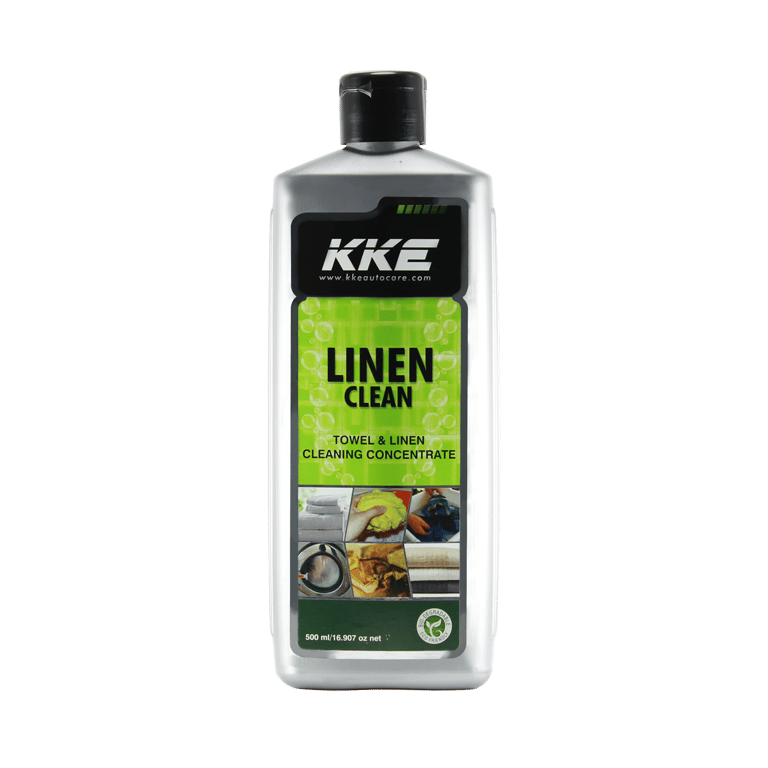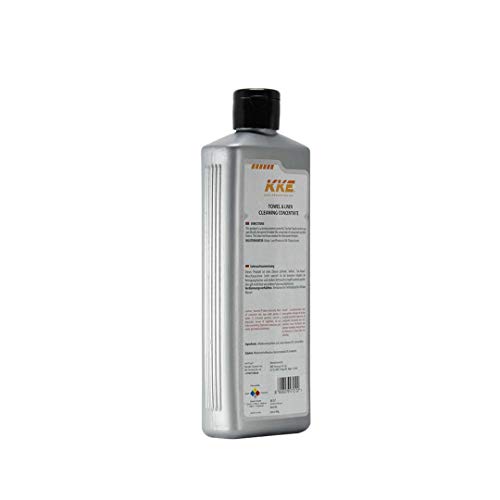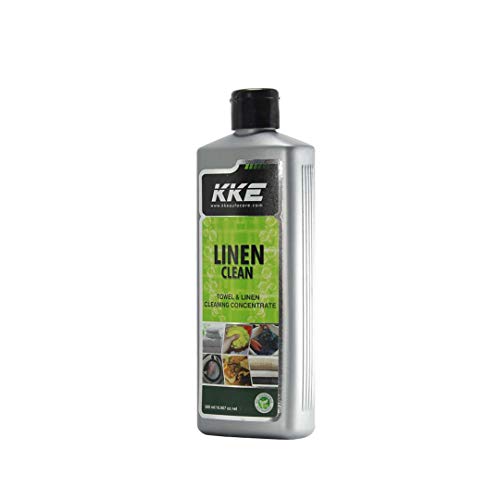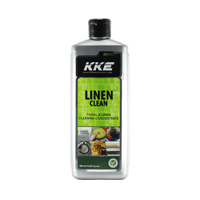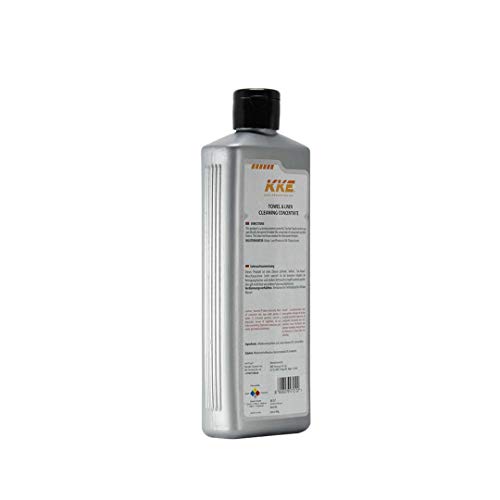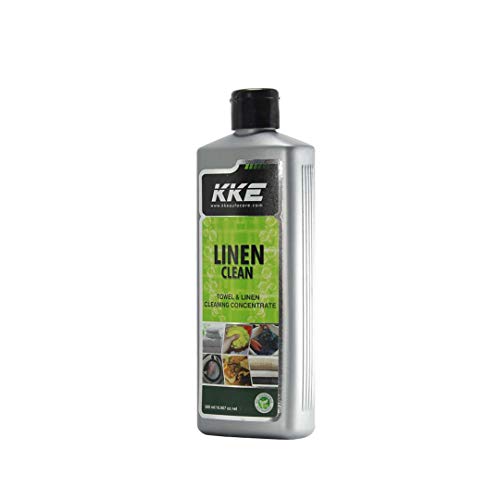 Linen Clean | MicroFiber Towel Cleaner | Towel Detergent with Softener | Compatible with Washing Machine
Brand: KKE Autocare
Country of Origin: IN
---
₹379

MICROFIBER Cleaner at heart. Cleans the microfiber towels effectively without damaging them.
SOFTNER - KKE Linen Clean comes with inbuilt Fabric Softener which keeps the Microfiber Towels soft while maintaining its water absorbing quality intact.
SAFE - KKE Linen Clean is a low foaming Cleaning Liquid and is safe for Washing machine usage. Suitable for both Top Loading and Front Loading Washing Machines
AVAILABILITY: In Stock
SKU: 207
MICROFIBER Cleaner at heart. Cleans the microfiber towels effectively without damaging them.
SOFTNER - KKE Linen Clean comes with inbuilt Fabric Softener which keeps the Microfiber Towels soft while maintaining its water absorbing quality intact.
SAFE - KKE Linen Clean is a low foaming Cleaning Liquid and is safe for Washing machine usage. Suitable for both Top Loading and Front Loading Washing Machines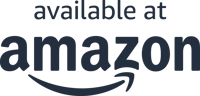 ---
DIY Car Care - Car Detailing Products
DIY Interior Cleaning
Degreasers and Cleaners (Interior)
Linen Clean is Microfiber towel cleaning liquid detergent with softener. It is specially formulated to clean microfiber towels without damaging them. The product is effective in removing dirt, grease and oils while providing a mild, pleasant scent. It also helps maintain the softness and absorbency of the towels. It is safe to use on all fabrics and is biodegradable.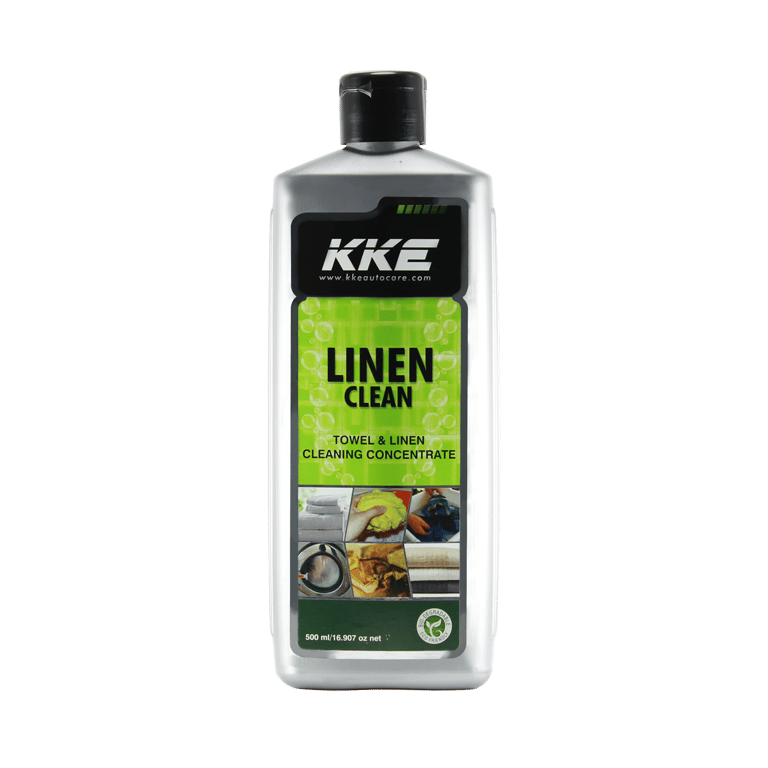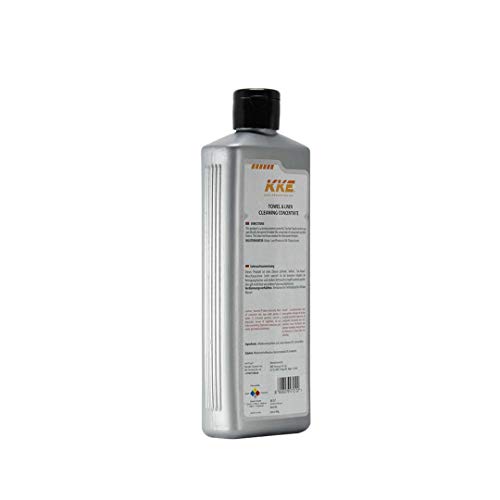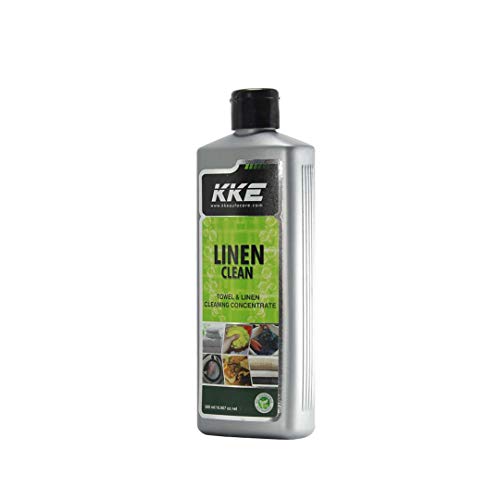 ---
Frequently Asked Questions
Why is Washing Machine Safe important for a Microfiber Cleaner?
Detergent Liquids inherently create a lot of foam, but advanced washing machine use sensors to detect the water level in the washing tumble. The foam remains in the tumble and gives the false signal that water is still present which causes the malfunctioning of the Washing machine.
If you are handling a professional Car Care Business, it makes sense to have a Washing Machine to wash and dry Microfiber towels as they would be high in number. Washing machine quickly dries the towels which is a required during Rainy Season.
---
Linen Clean | MicroFiber Towel Cleaner | Towel Detergent with Softener | Compatible with Washing Machine REVIEWS