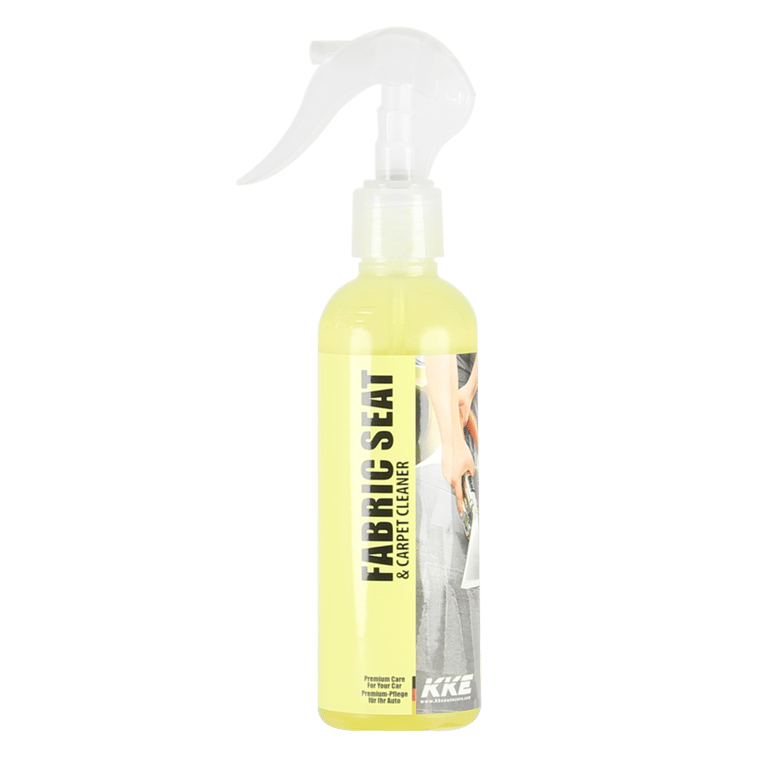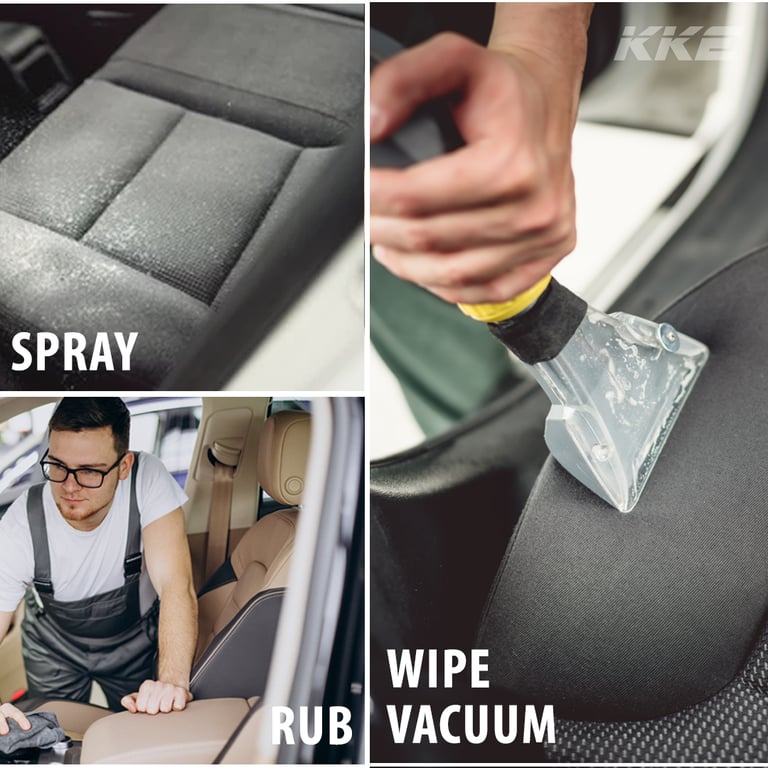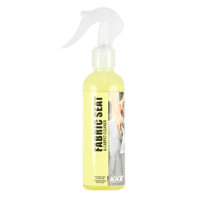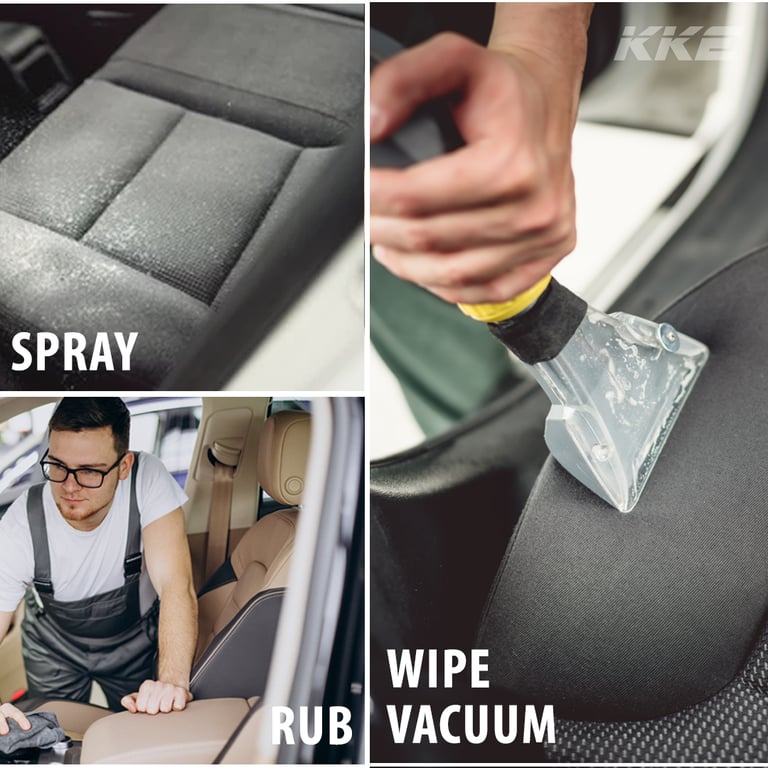 Fabric Seat Cleaner - Ready to Use
Brand: KKE Autocare
Country of Origin: IN
---
-0% ₹199

List Price : ₹ 200
SAFE for use on all types of upholstery, including natural fabrics and synthetic materials
GENTLE, pH-neutral formula will not damage or fade fabrics
FOAMING action helps lift dirt and stains from deep within the fibers of your upholstery
BIODEGRADABLE - Contains ingredients that are biodegradable and environmentally friendly
EASY to use: just spray, scrub, and blot away stains
NO RESIDUE - Dries quickly, leaving no residue behind
USE ANYWHERE - Can be used on a wide range of surfaces, including furniture, car interiors, and more
SPRAY BOTTLE - Comes in a convenient, easy-to-use spray bottle
AVAILABILITY: In Stock
SKU: 333
SAFE for use on all types of upholstery, including natural fabrics and synthetic materials
GENTLE, pH-neutral formula will not damage or fade fabrics
FOAMING action helps lift dirt and stains from deep within the fibers of your upholstery
BIODEGRADABLE - Contains ingredients that are biodegradable and environmentally friendly
EASY to use: just spray, scrub, and blot away stains
NO RESIDUE - Dries quickly, leaving no residue behind
USE ANYWHERE - Can be used on a wide range of surfaces, including furniture, car interiors, and more
SPRAY BOTTLE - Comes in a convenient, easy-to-use spray bottle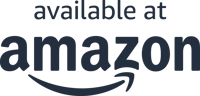 ---
DIY Car Care - Car Detailing Products
DIY Interior Cleaning
Car Upholstery Cleaning
Introducing our new biodegradable upholstery cleaning foam! This powerful foam is specially formulated to lift dirt and stains from your upholstery without harsh chemicals.
Not only is it effective at cleaning, it's also environmentally friendly. The foam is biodegradable, meaning it breaks down naturally and doesn't contribute to pollution.
The foaming formula is easy to apply and goes to work instantly, breaking up grime and lifting it away from the fibers of your upholstery. Simply apply the foam, scrub gently with a soft brush, and wipe away for a fresh, clean finish.
Safe for use on all types of upholstery, our biodegradable upholstery cleaning foam is the perfect choice for those who care about both their home and the planet. Try it today and see the difference!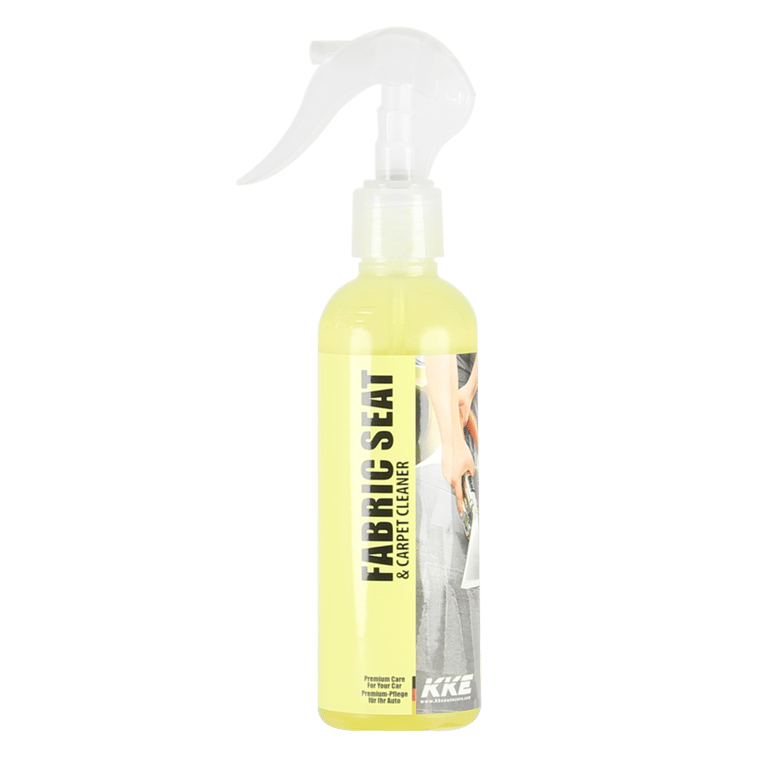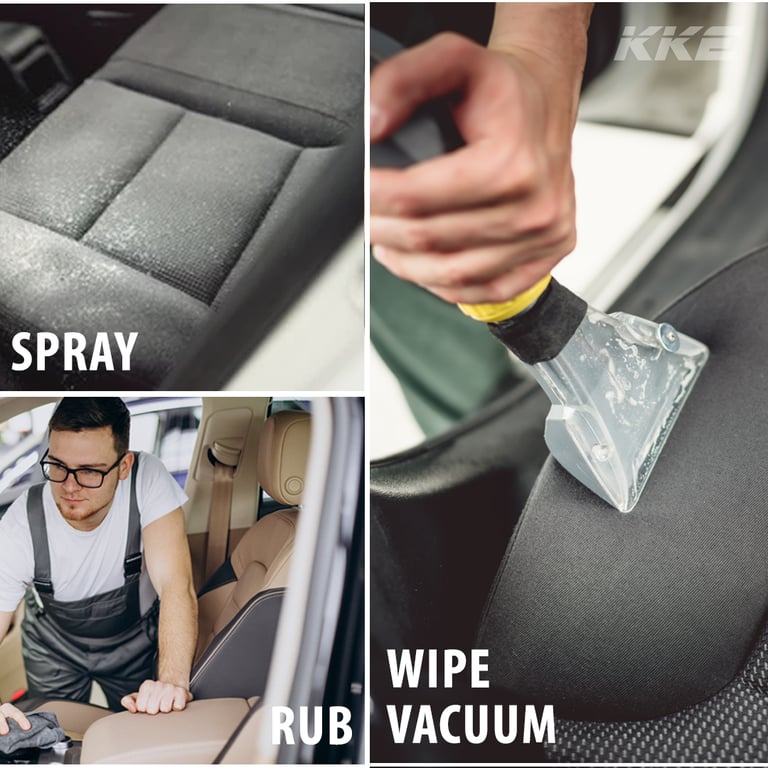 ---
---
Fabric Seat Cleaner - Ready to Use REVIEWS