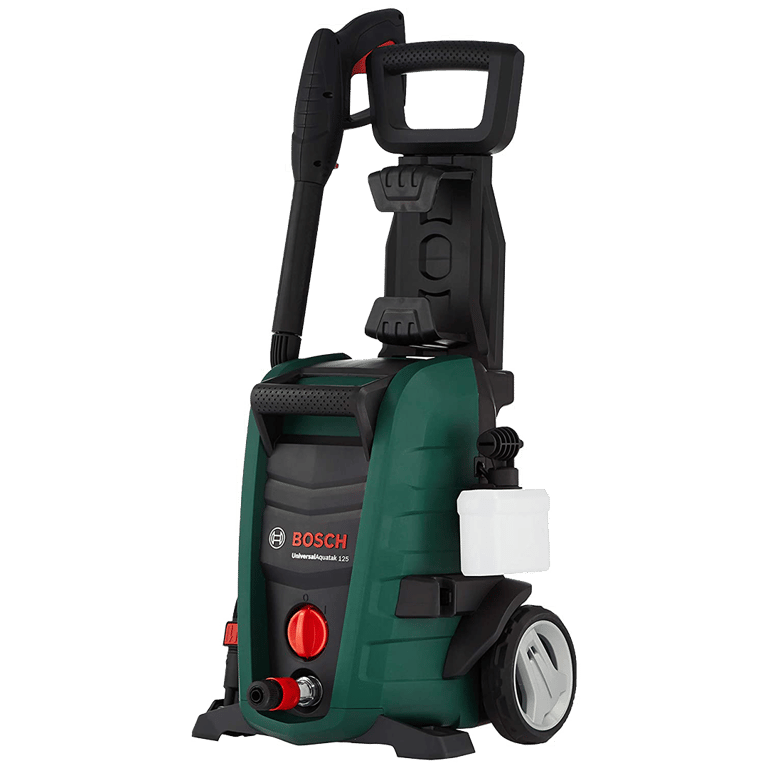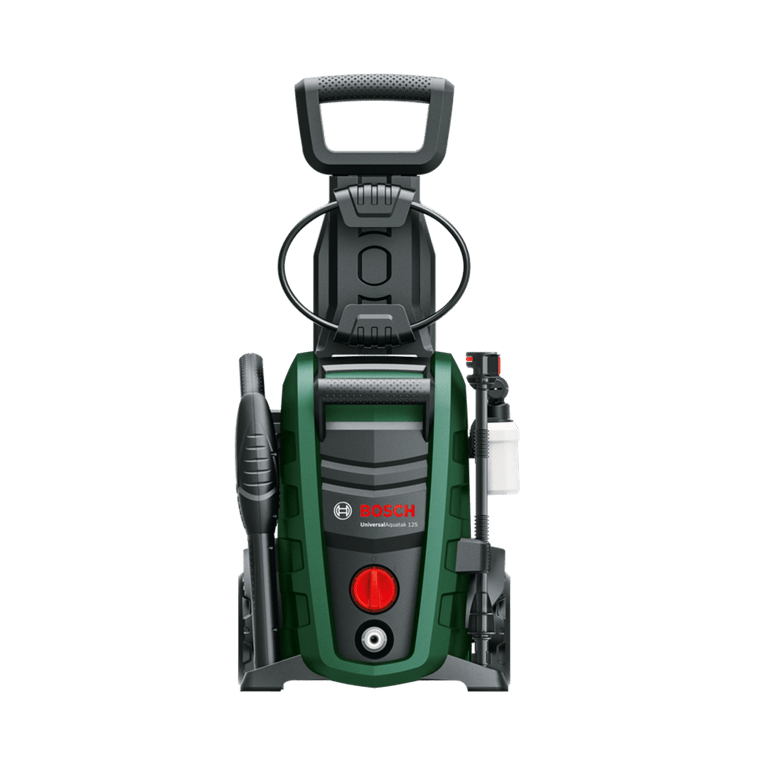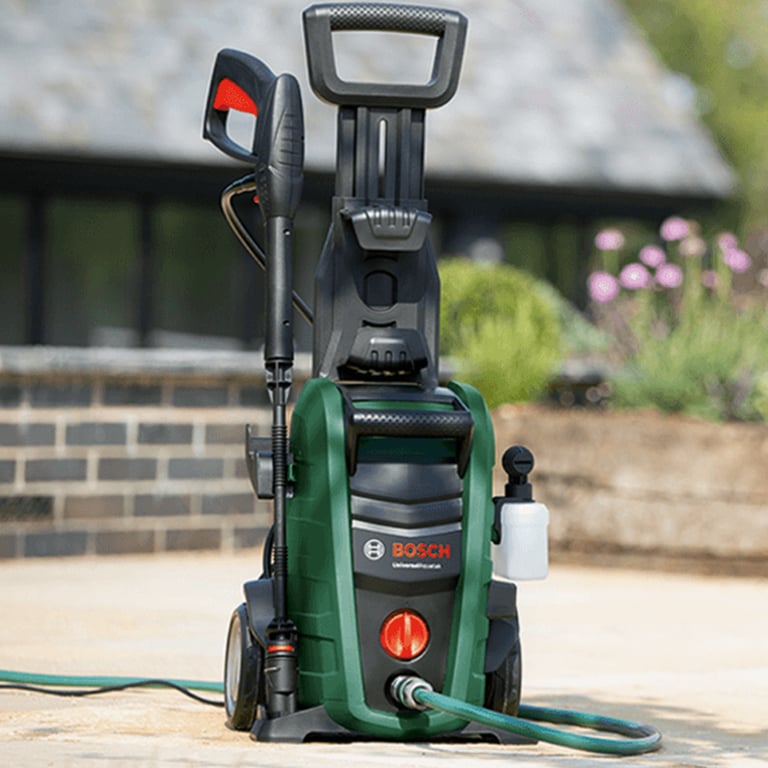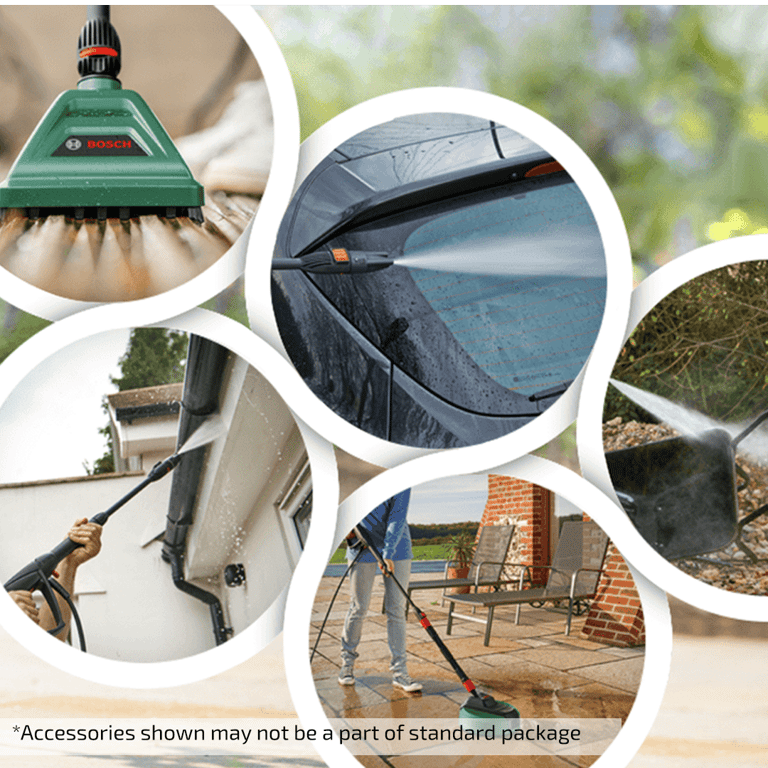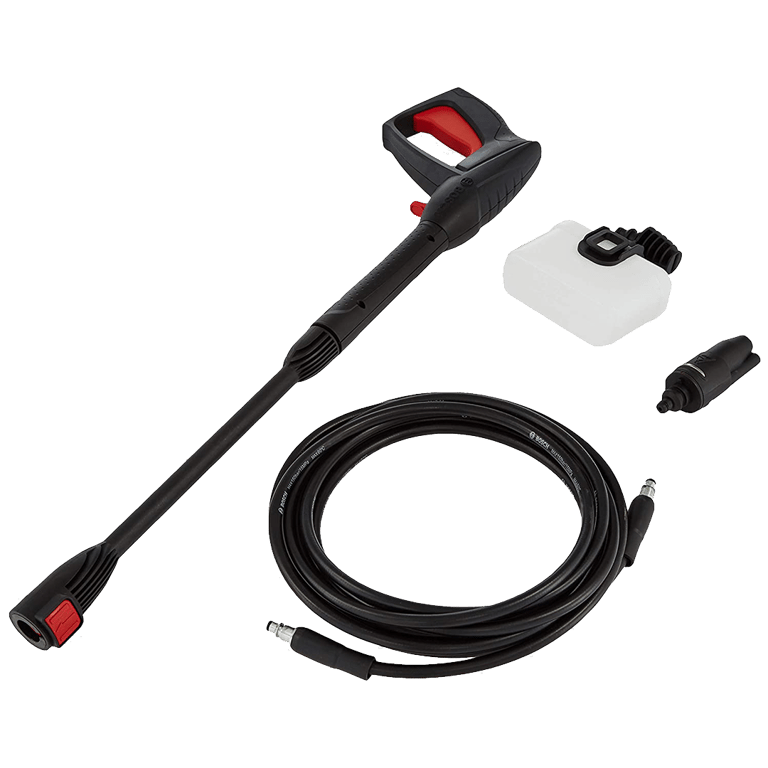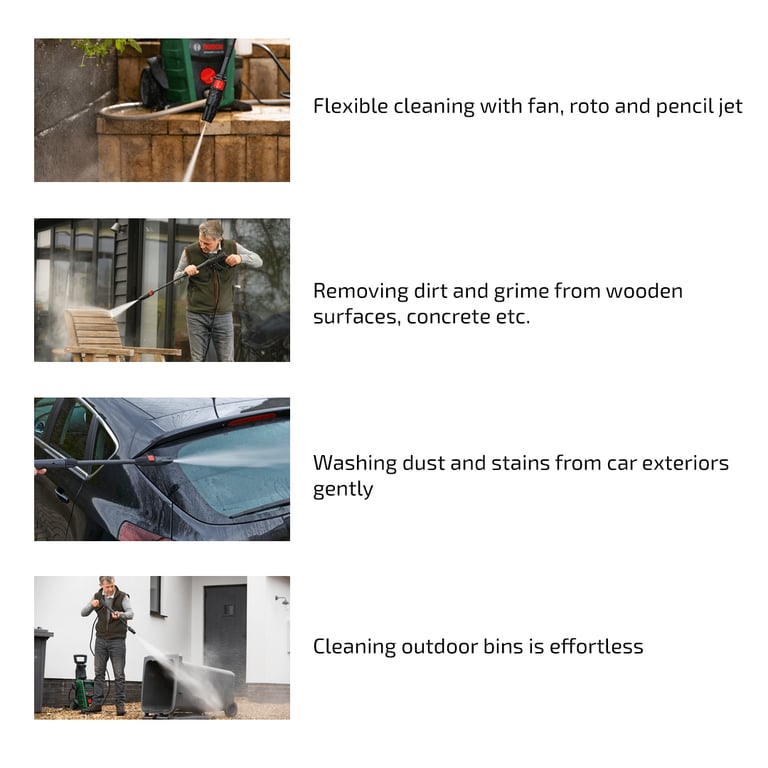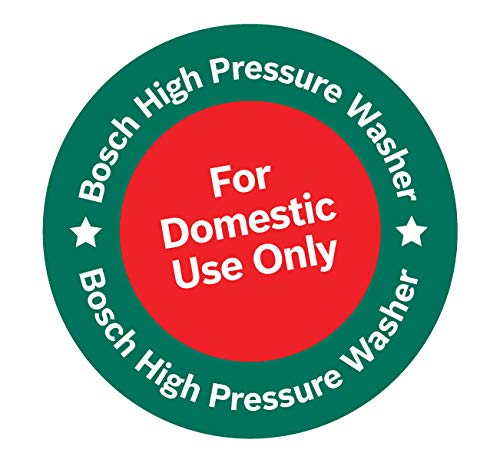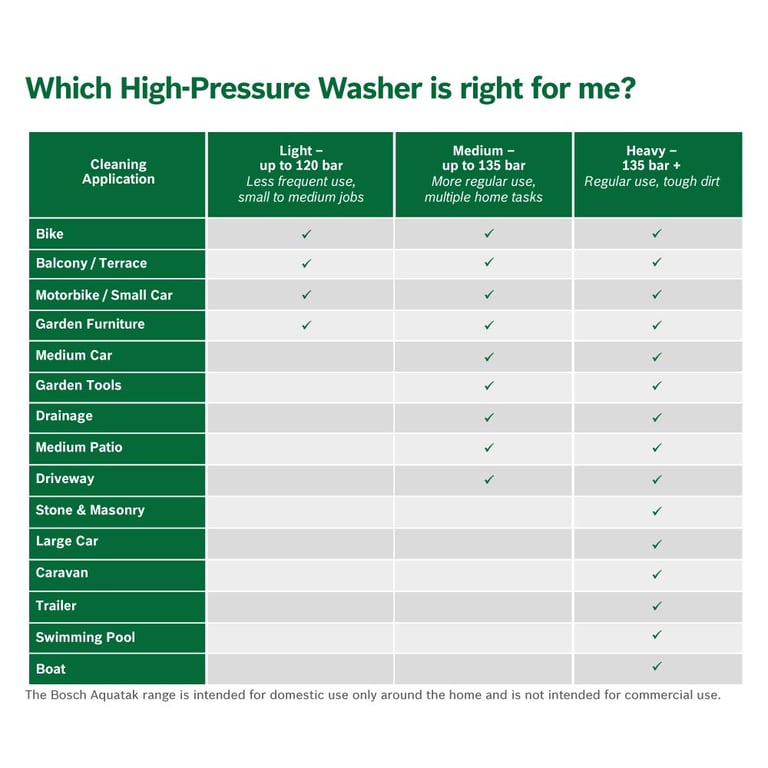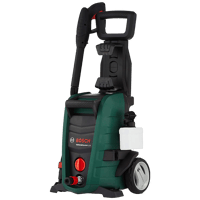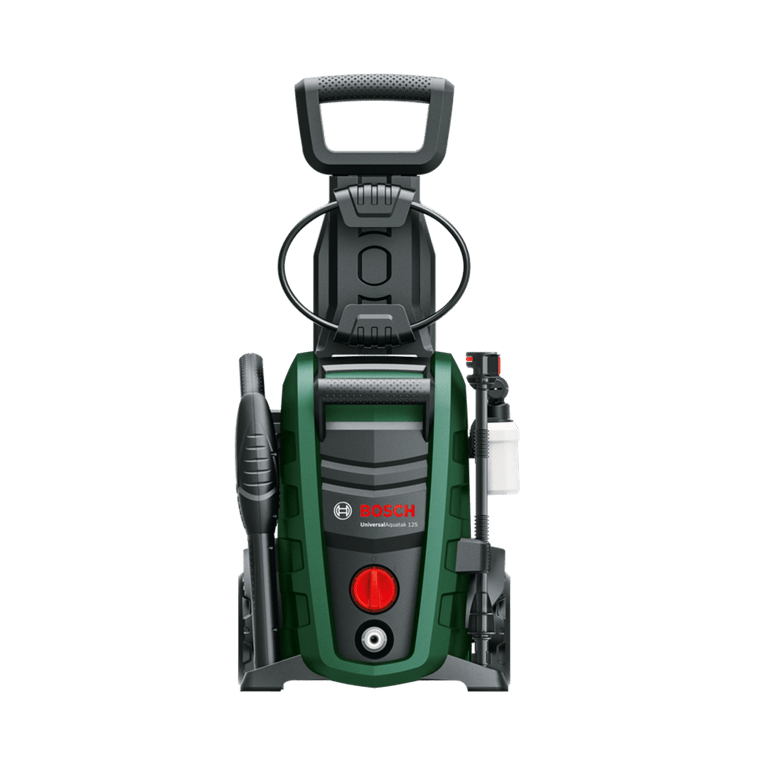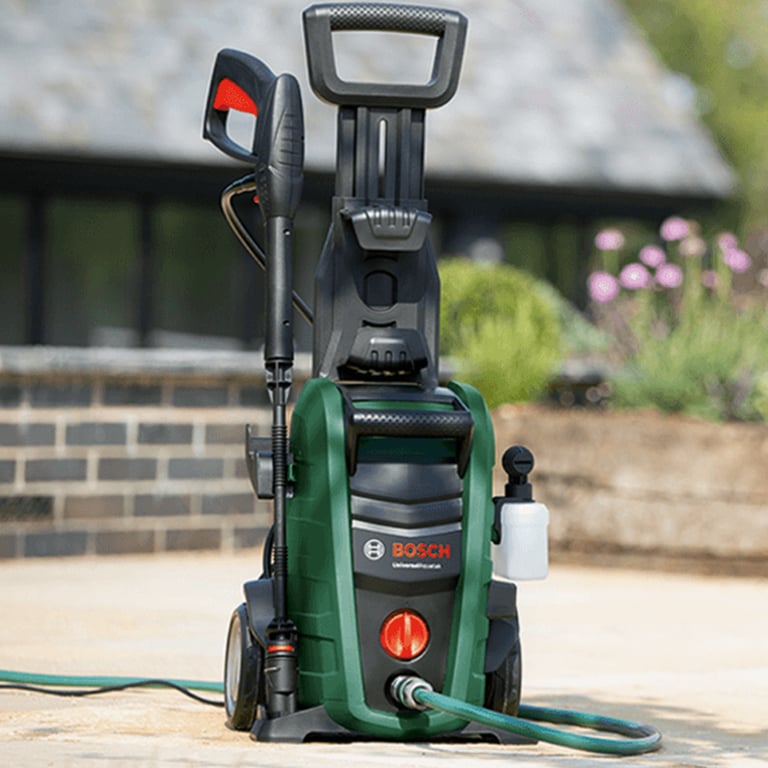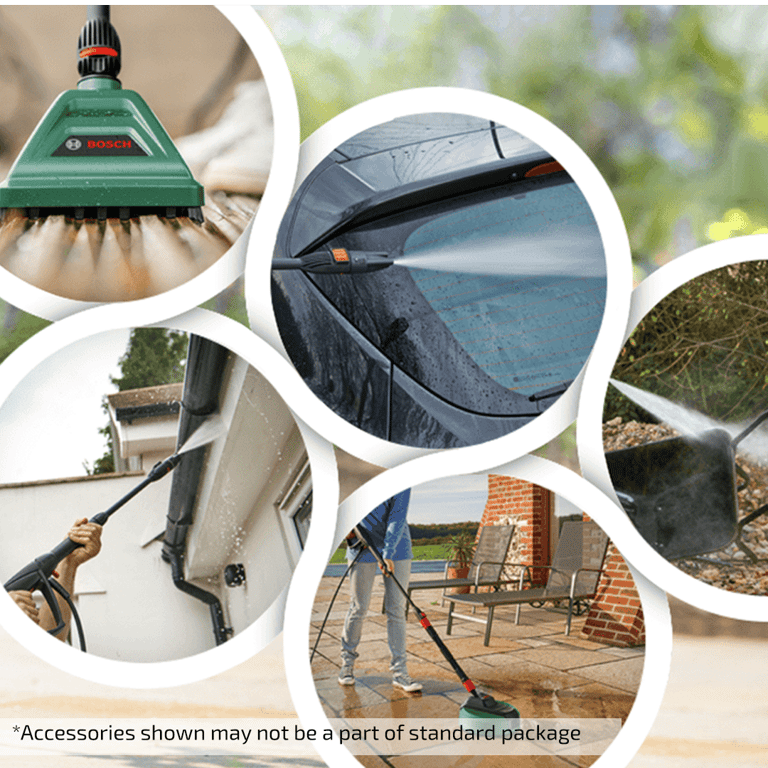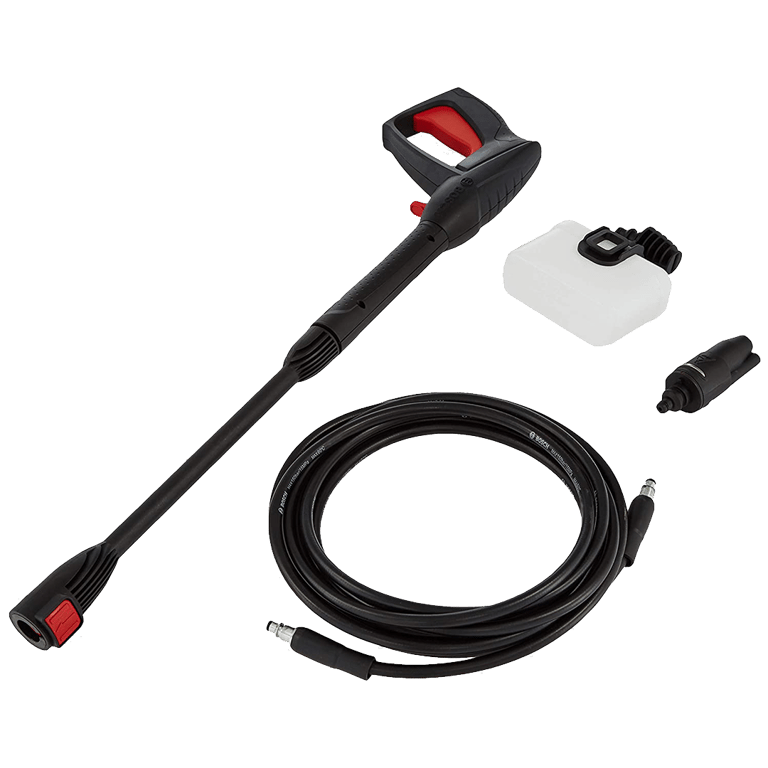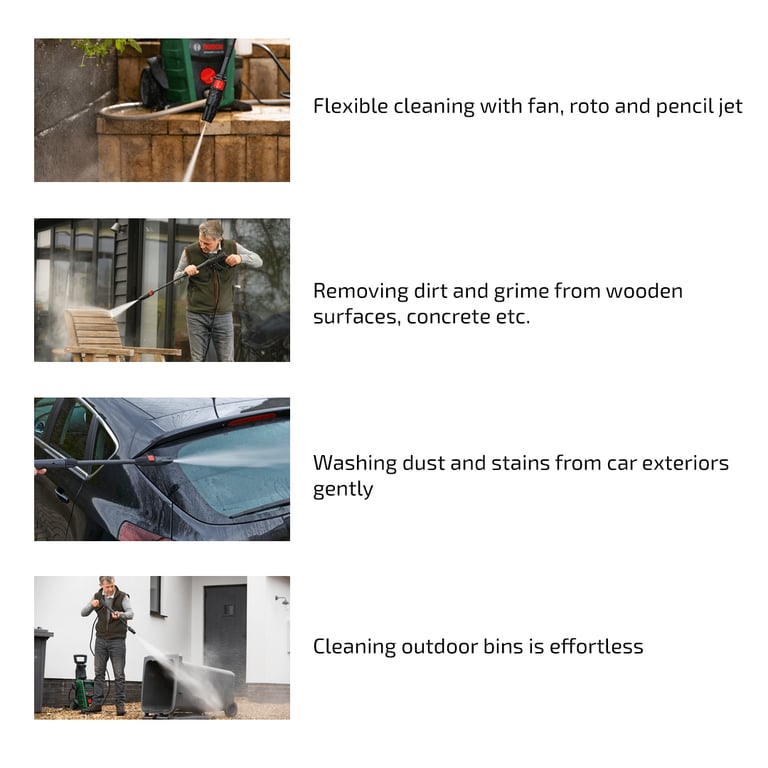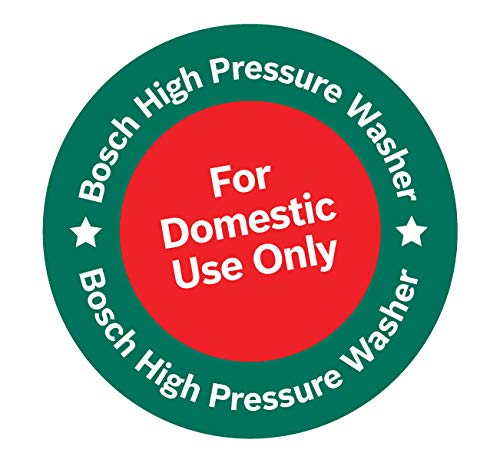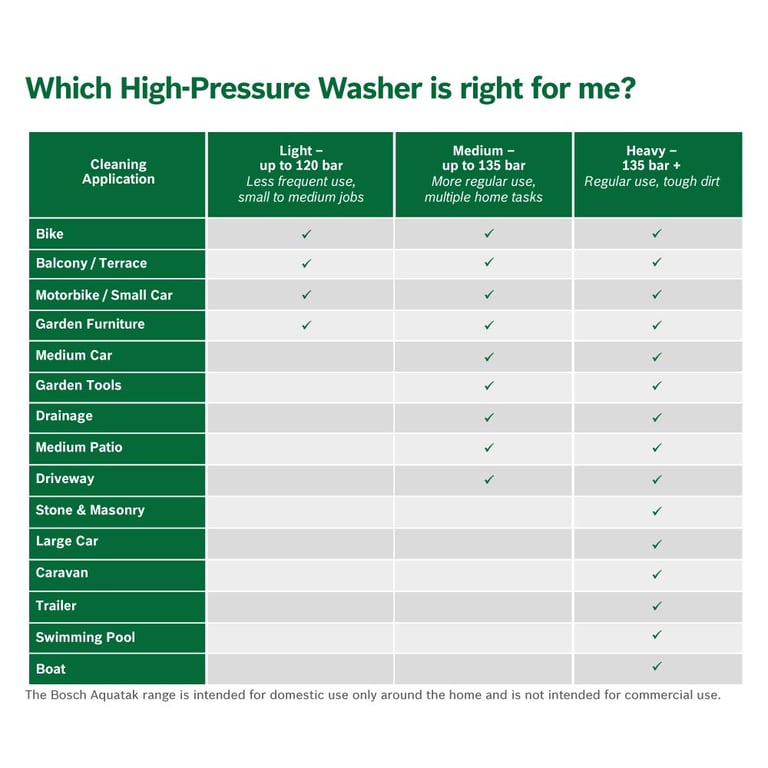 Bosch Aquatak 125 1500-Watt High Pressure Washer | Car Washer
Brand: BOSCH Domestic
Country of Origin: CN
---
-37 % ₹10990

List Price : ₹ 17499
PERFORMANCE : New 3 in 1 nozzle including fan jet, roto, and pencil jet. High-pressure foam as standard
MOBILITY : Easier to move and store. Folding, telescopic handle and new secondary lifting handle for greater convenience. Larger wheels for easy moving,
PUMP : 3 cylinder.Inlet water temperature 40 °C, Self priming capability 0.5 m
QUIETER : Better sound management for greater comfort and less potential for nuisance
WARRANTY : 6 months warranty
POWER : 1500 watts; Operating Voltage: 220 - 240 volts, Pressure (bar) is 125. Hose length 5 m
SELF-PRIMING: Actively supplies itself with water even without water pressure
AVAILABILITY: In Stock
SKU: 125C
PERFORMANCE : New 3 in 1 nozzle including fan jet, roto, and pencil jet. High-pressure foam as standard
MOBILITY : Easier to move and store. Folding, telescopic handle and new secondary lifting handle for greater convenience. Larger wheels for easy moving,
PUMP : 3 cylinder.Inlet water temperature 40 °C, Self priming capability 0.5 m
QUIETER : Better sound management for greater comfort and less potential for nuisance
WARRANTY : 6 months warranty
POWER : 1500 watts; Operating Voltage: 220 - 240 volts, Pressure (bar) is 125. Hose length 5 m
SELF-PRIMING: Actively supplies itself with water even without water pressure
Products you may like
---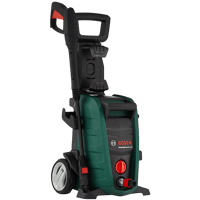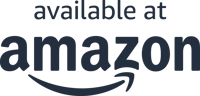 ---
Equipment
Car Wash Machine - Pumps
Bosch Aquatak 125 1500-Watt High Pressure Washer. Say goodbye to dirty cars and dirty surfaces with Bosch Aquatak 125 high-pressure cleaner. Perfect for all your home cleaning needs, from car washing to patio cleaning and everything in between. With its powerful motor and adjustable nozzle, you'll be able to blast away dirt and grime with ease. Its lightweight design and easy-to-use handle make it easy to maneuver, making cleaning quick and effortless. With a high-pressure cleaner, you'll be able to tackle even the toughest cleaning tasks with ease. Order yours today and experience the difference a high-pressure cleaner can make in your home cleaning routine!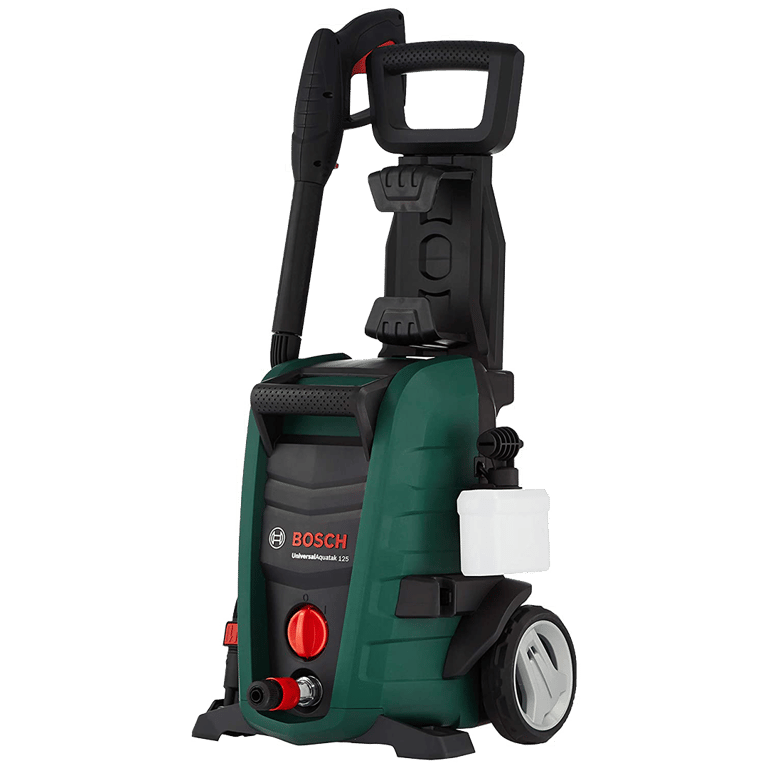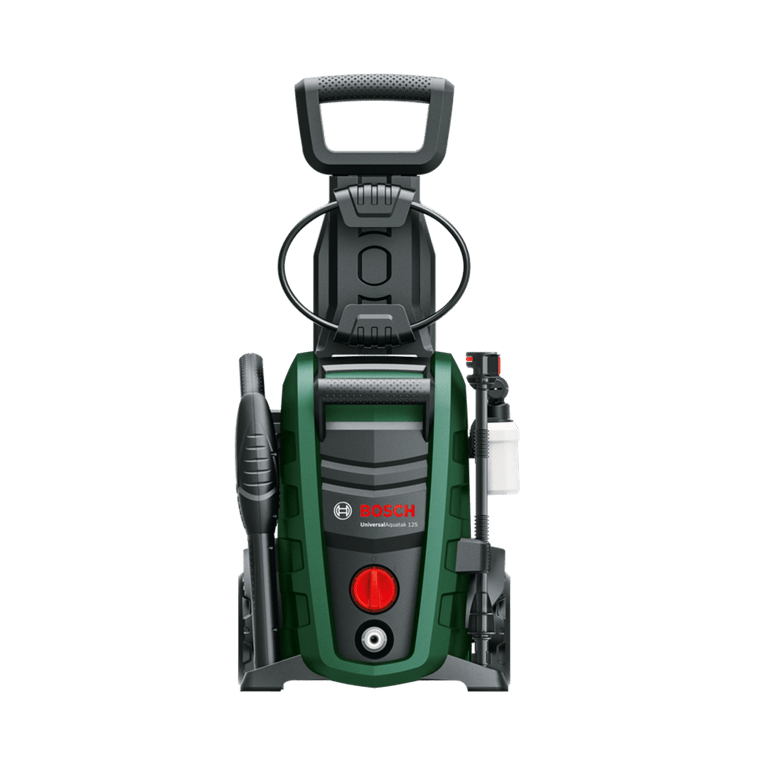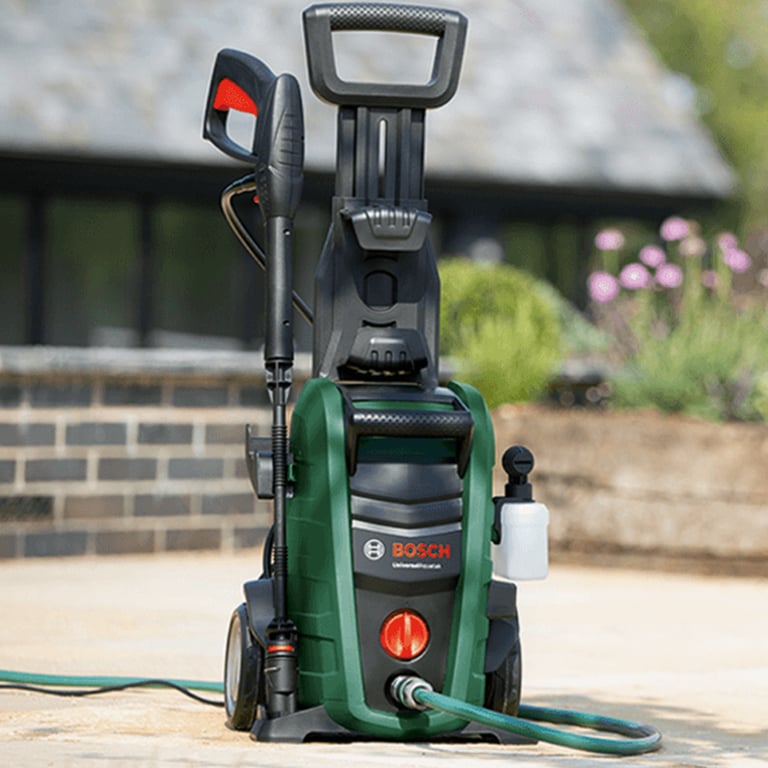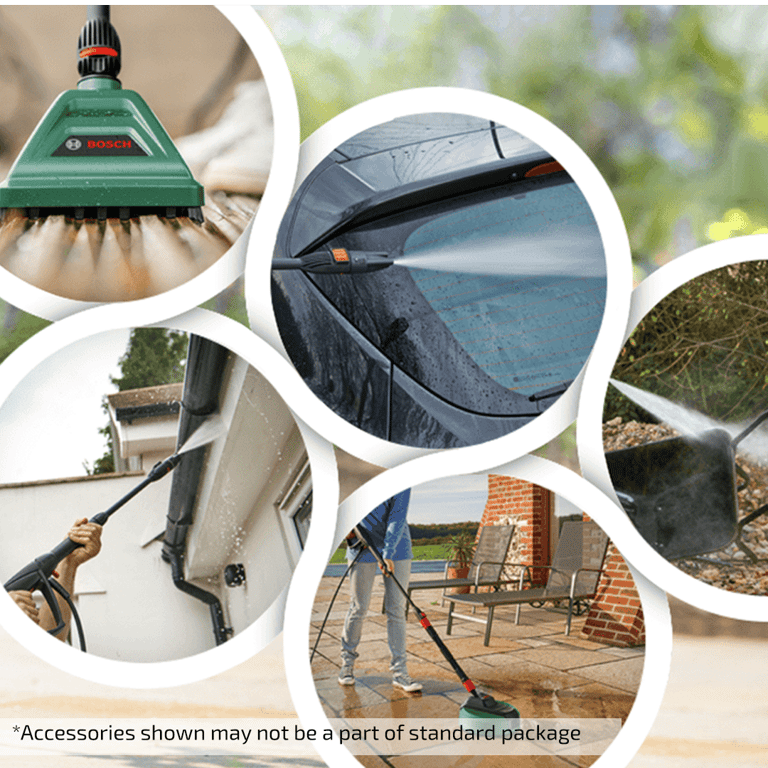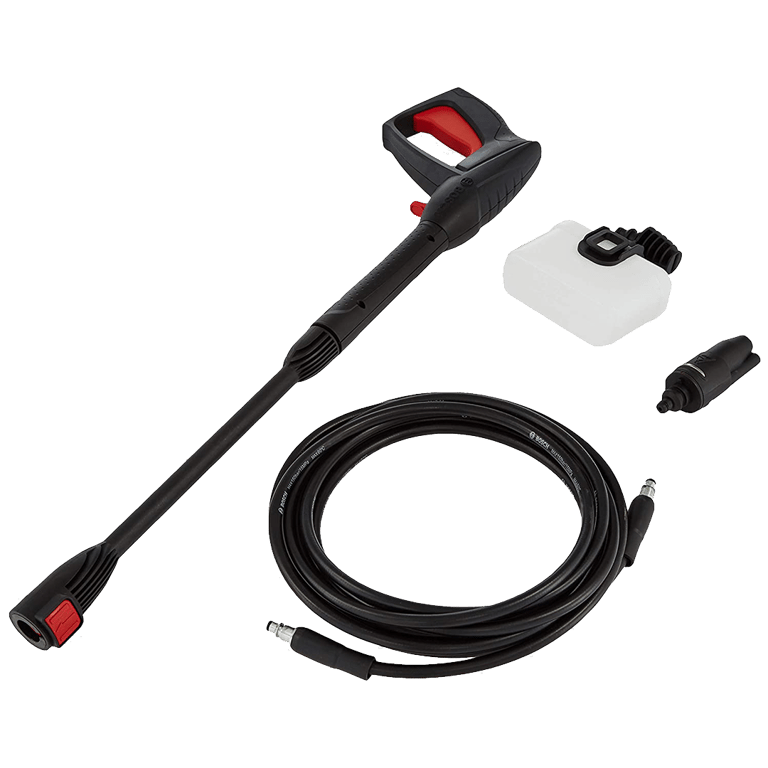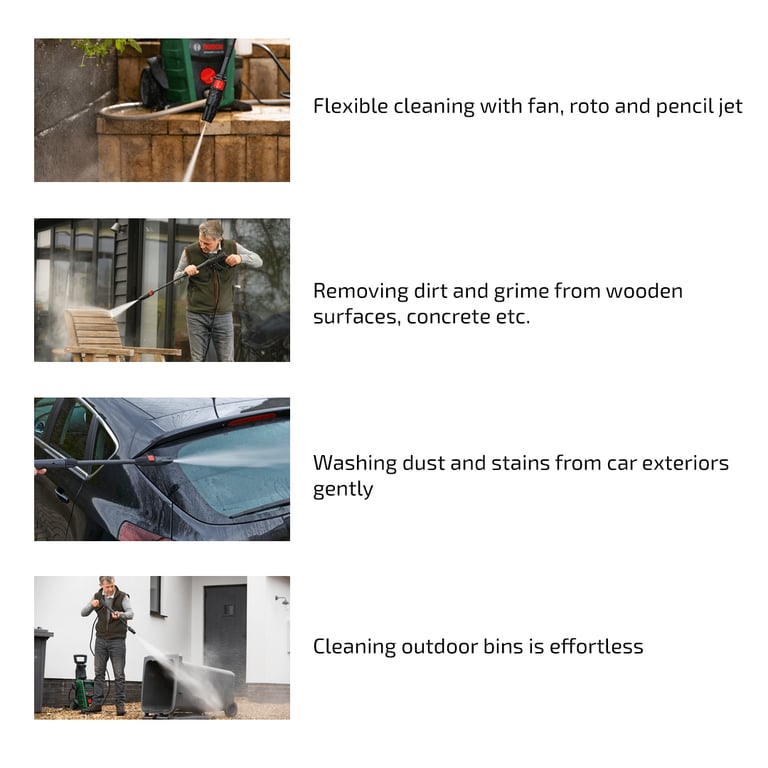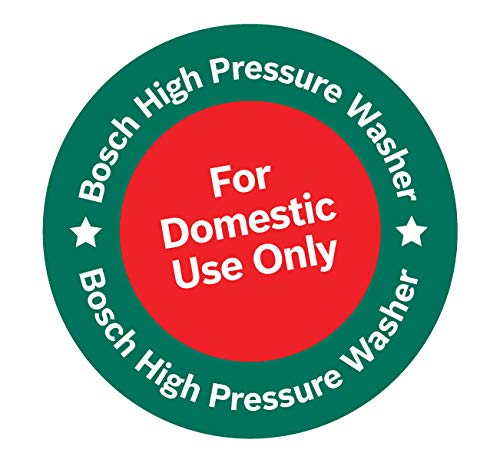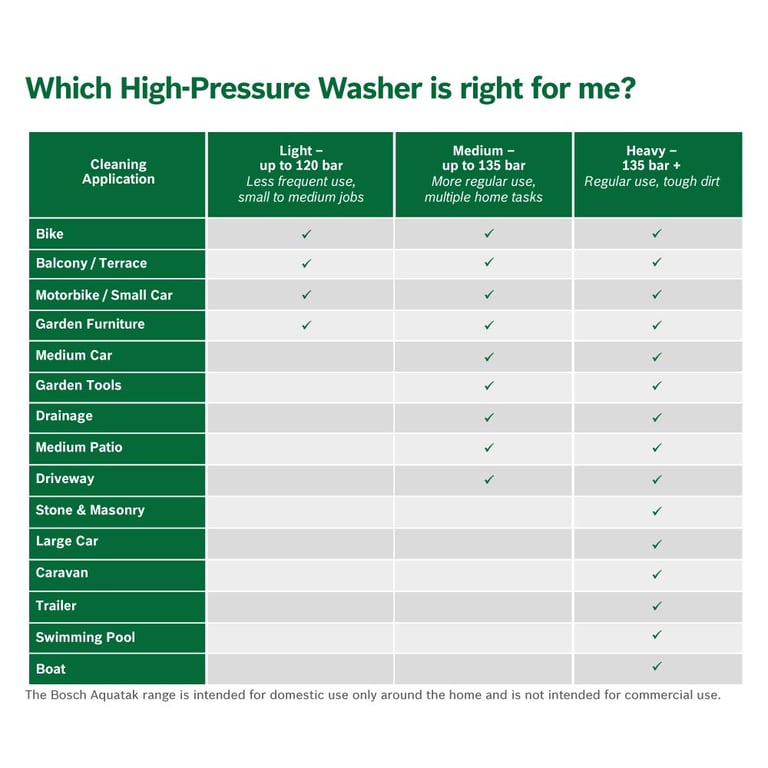 HP foam bottle nozzle, 3-in-1 nozzle with pencil jet

---
Frequently Asked Questions
Do I need to purchase any connector to connect the water supply hose?
The pump side connector is supplied, only the tap side adapter needs to be purchased.
How long can I use Bosch Aquatak 125 for?
This is a domestic Car Wash Pump and it is advisable to limit continuous usage. Generally, washing one car or a bike should not be a problem.
---
Bosch Aquatak 125 1500-Watt High Pressure Washer | Car Washer REVIEWS
---